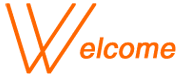 Web Raptors was formed to meet and exceed the needs of today's businesses and individuals that require a web presence. Getting your business on the web is no small job nor should it be treated like one. It can yield amazing results reaching millions of people across the globe. We work with each client on a personal level, and through this our customers receive top of the line results and superior service. Web Raptors can also assist you with your off-line graphic needs.

Web Raptors can help with all your web site relocation problems. We can replicate all the relevant material from your existing site, make the changes necessary, including changing and checking CGI scripts, before relocating the pages to your new web space provider. We can even provide your own domain name, and if necessary, host your site either within ours, or on your own server. Click here if you would like to see if a domain name is available.
Through extensive experience, study and research we know what it takes for a website to be successful on the Internet.

A successful website has two elements.

It is creative and has information-filled content.
It is a smooth-running engine with navigational ease.
Every website ends up as a partnership with creative and resourceful people providing the content and creativity. From small website designing or full credit card processing to complex data base programming the Web Raptors team has the experience and skill to develop and design your online needs.