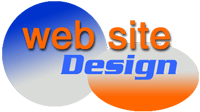 Web Raptors web design team is built with website promotion experts, artists, graphic designers and technical programming professionals for the specialized website design and website development we do.

Our designers can create web pages of all styles, whether you are a small business looking to establish your web presence, or you are a larger corporation looking to gain a competitive edge. In either case, there isn't a company which can better serve your needs. We will work with you, step by step, to make sure you get the pages you want. Everything is custom made with the latest software and technology, all to your specifications.

We are also specialized in designing off-line marketing materials such as, brochures, company letterheads, logos, business cards, and digital restoration of your favorite photographs. If you are interested in these services please visit our graphic design page.

Click on the links below to view some of the sites that webraptors has designed.